How Long Do Car Brakes Last?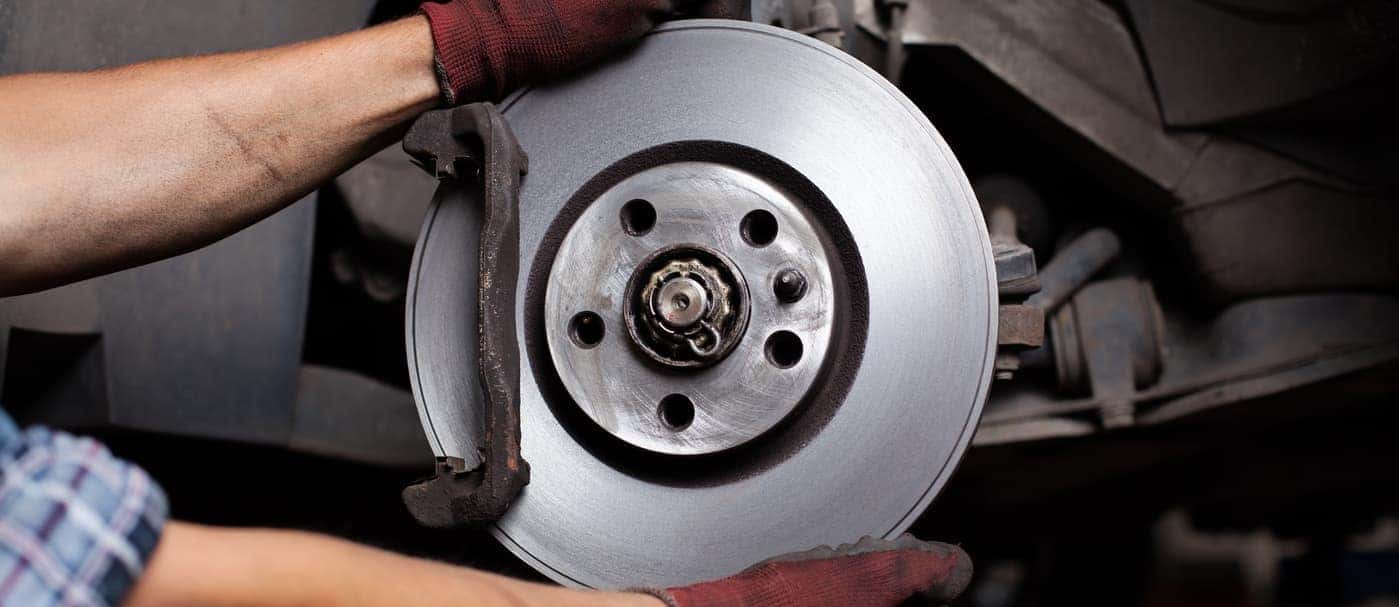 Mount Vernon drivers will inevitably ask the question, "How long do car brakes last?" It's important to change your brakes in a timely manner to ensure your safety on the streets of New Rochelle. Brakes can last anywhere between 25,000 and 65,000 miles. Some vehicles can go so far as 80,000 under the right conditions. How long your brakes last depend on a variety of factors, including how you drive and where you live. Check your owner's manual for an exact timeframe for how long your car brakes will last.
---
How Many Miles Do Brakes Last?
Brakes last anywhere between 25,000 to 60,000 miles. Depending on your driving habits and your vehicle, brakes can last for up to 80,000 miles. The exact number of miles your car brakes will last on your car can be found in your owner's manual. When you come into our service center, you can have your brakes tested by one of our technicians. When its time to have your brakes replaced, have them fitted with genuine OEM parts to get the best fit and quality available for your vehicle.
What Factors Affect Brake Pad Life?
How long your car brakes will last depends on a variety of factors. Brake life differs depending on the car you own, how you drive, your environment, and what brakes pads are fitted to your car. See below for a breakdown of how long you can expect your brake pads to last:
Driving Habits: Braking hard and riding on your brakes instead of coasting to a stop will wear down your brake pads sooner than expressed in your owner's manual.
Environment: Driving in a city or an environment that requires quick braking and breaking often. If you drive on the highway, your brakes will last longer than city drivers.
Brake Pad Material: Carbon-ceramic pads last longer than standard metallic pads, but they tend to be more expensive. If you don't already know what type of brake pads you have, your owner's manual might give you more information.
Get Brake Service at Victory Mitsubishi
Westchester car owners should check their brakes often to ensure the health of your car and your safety on the road. Next time you ask yourself, "how long do car brakes last?" or "how many miles do brakes last?" make sure to get them checked at a service center Our online service scheduler can help you pick a time that's right for you. For more information, contact us, and we can help you with any questions you may have.
More from Victory Mitsubishi
Ready for a reliable and luxurious sedan in your Mount Vernon garage? Why not invest in an Audi A5? It's got zip and great gas mileage, and it will give you an opportunity to save money on refueling costs for every New Rochelle drive in your used vehicle. Take a look at the Audi A5 MPG with…

When you're in the mood for a hearty meal and a glass of wine, there's nothing that hits the spot like Italian restaurants in NYC. So, what's on the menu today? Need some Italian restaurants for date night to impress an out-of-towner from Mount Vernon? Looking for a rustic pasta joint that's well worth the trek…

Mercedes-Benz has always been at the forefront regarding luxury SUVs, combining style, performance, and versatility. A pre-owned GLE continues this legacy by offering an impressive towing capacity that allows you to take your Mount Vernon adventures to new heights. Let's explore the towing capabilities of the GLE, specifically focusing on the GLE 350 model, to…