How Many Miles Do Tires Last?
When you purchase OEM or high-quality replacement tires for your Mount Vernon vehicle, you should expect them to hold out for around 50,000 miles. Learn more about tire life expectancy and how you can help yours last longer with the auto service experts at Victory Mitsubishi.
What Factors Affect Tire Life Expectancy?
It's an unfortunate fact that the questions "how many miles do tires last" and "how many miles should tires last" can have differing answers. It all depends on a number of important factors:
Type of tire: High-performance tires are great for providing extra grip on New Rochelle roads, but they tend to wear out faster than all-season tires, which have the benefit of less rolling resistance.
Treadwear rating: You'll find a treadwear rating on each of your tires, which tells you the life expectancy of the tire's tread.
Drivetrain: Tires wear at different rates depending on whether your vehicle's drivetrain is RWD, FWD, AWD, or 4WD. This is due to the difference in where the main power for forward motion is derived.
Road conditions: If you have to drive on gravel or dirt roads regularly, or you encounter construction, snow, salt, rain, and ice, your tires will take more of a beating. Additionally, if you plan to use your vehicle for off-roading, this activity can wear your tires out quickly.
Terrain: Is your Westchester home situated on a steep incline? Traversing hills frequently will require more friction from your tires, which wears them out faster.
Driving habits: Ever been accused of having a "lead foot?" You may want to take heed – accelerating and braking gradually and allowing coasting to do more of the work will put far less wear on your tires over time.
Tire Care Tips for Longer-Lasting Tires
Cautious driving habits are a big help, but there are a few more things you can do to extend the life of your tires:
Check for proper air pressure occasionally when you fill up on gas. If you're low, you can usually pull right over to a tire inflation station that most gas stations have on-site to fill up.
Inspect your tire tread depth regularly to inspect your tire tread wear.
Rotate your tires regularly for an even distribution of tire wear.
Be sure to follow a regular maintenance schedule.
Get Reliable Tire Service at Victory Mitsubishi
Need to have your Mitsubishi Mirage tires rotated or inspected? You can count on the factory-trained technicians at our service center in Bronx. Before you schedule an appointment, feel free to contact us or call us at (718) 690-7824 with any lingering questions, and be sure to take a look at our service specials to secure a great deal!
More from Victory Mitsubishi
Gearing up for a camping trip in Mount Vernon? Need to haul serious cargo through New Rochelle? The 2016 Honda CR-V towing capacity won't let you down. This SUV has a towing capacity of up to 1,500 pounds – which means you won't have to leave anything behind on your next trip! Plus, this pre-owned vehicle has…

Have you been dreaming of a Mercedes-Benz C-Class for your Mount Vernon drives, but don't want to break the bank to make that dream a reality? Consider a 2016 Mercedes-Benz C-Class from Victory Mitsubishi! We have a variety of high-quality 2016 C-Class available in our extensive luxury used inventory. When you opt for a late 2016 model…

Searching for a reliable full-size SUV your Mount Vernon family will love that won't break the bank? Consider the used Chevrolet Tahoe: With a long history as a versatile model that strikes an ideal balance of refined style and convenient utility, a pre-owned Tahoe is an excellent option for growing families who aren't looking to overspend….
Search
Find Your Vehicle ×
Search By Keyword
Search By Filters
Saved
Saved Vehicles ×
SAVED VEHICLES
You don't have any saved vehicles!
Look for this link on your favorites:
Once you've saved some vehicles, you can view them here at any time.
Victory Mitsubishi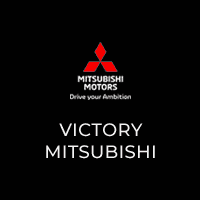 4070 Boston Road Bronx, NY
Phone: (718) 569-0048
http://maps.google.com/?q=4070%20Boston%20Road%2C%20Bronx%2C%20NY%2010475
40.8853426 -73.8287864