2020 Mitsubishi Outlander Reliability Scores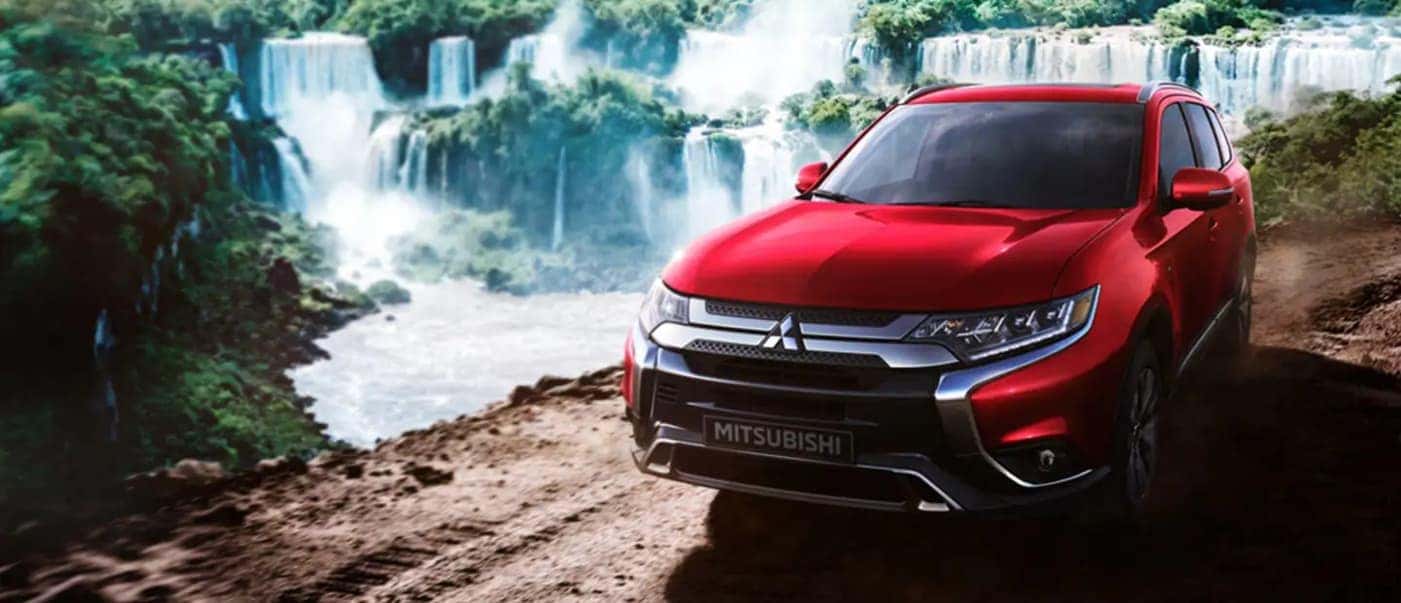 The Mitsubishi Outlander is stylish, spacious, and feature-packed. But just how safe and reliable is this new Mitsubishi compact SUV? If you've ever wondered how the new Outlander fares with regard to safety and reliability, we hope this piece will help you find the reliability scores and safety information you seek. Still have additional questions about Mitsubishi reliability, or how models such as the 2020 Outlander compare to the competition? We're always just a click or phone call away here at Victory Mitsubishi.
Mitsubishi Outlander Reliability Ratings
Vehicle reliability scores come in the form of aggregated data rankings and perceived reliability rankings. For the 2020 model year, the Mitsubishi Outlander is ranked as follows:
General Reliability: Kelley Blue Book gives the 2020 Mitsubishi Outlander an average reliability score, meaning it's just about as reliable as many other SUVs on the roads of Mount Vernon. It also gives the 2020 Outlander props for excellent safety rankings.
Perceived Quality and Reliability: J.D. Power, one of the most well-respected reliability reviewers, gives the 2020 Mitsubishi Outlander a consumer verified perceived quality and reliability score of 76/100, putting it into the 76th percentile for compact SUV perceived reliability rankings.
Mitsubishi Outlander Safety Ratings
The 2020 Mitsubishi Outlander isn't just a dependable family SUV to rely on during your New Rochelle adventures, it's also a safe family SUV. In fact, the IIHS has given the 2019-2020 Outlander top safety pick designation. Here's how the 2020 Outlander scored in key crashworthiness areas:
Small Overlap Front, Driver-Side: Good
Small Overlap Front, Passenger-Side: Good
Moderate Overlap Front: Good
Side: Good
Roof Strength: Good
Head Restraints and Seats: Good
Overall Evaluation: Good
Mitsubishi Reliability & Safety-Enhancing Features
The new Mitsubishi Outlander might earn a good safety rating, but it's not the only new Mitsubishi to provide impressive safety features. Some common safety features available in many new Mitsubishi models include:
Adaptive Cruise Control: Maintain a safe distance from the vehicle in front of you with adaptive cruise control, which automatically adjusts your vehicle speed and distance in response to changing road conditions.
Rear Cross-Traffic Alert: Be alerted to oncoming traffic coming from behind when you're backing up so you can avoid a collision.
Blind Spot Monitoring with Lane Change Assist: Ensure that you're safely passing and merging by being alerted first if a vehicle is in your blind spot.
Multi-View Camera System: Get in and out of tight spots easily and intuitively by seeing what's in front, behind, and to the sides of your vehicle.
Rain-sensing Windshield Wipers: Focus less on the rain and more on the road with wipers that do the work for you.
RISE Body Construction: Maintain peace-of-mind on the roads of Yonkers with reinforced safety evolution body structure, a standard safety feature on most new Mitsubishi models that absorbs and spreads out energy during high-impact accidents to keep all passengers as protected as possible.
Learn About Outlander Reliability Scores & More with Victory Mitsubishi
Interested in learning more about the new 2020 Mitsubishi Outlander and how it's reliability scores and features will affect your Westchester travels? Contact us today to learn all about the new Outlander, or check out our current Outlander lease offers to save on your next Outlander lease or purchase! From all of us here at Victory Mitsubishi, we can't wait to get you equipped into the perfect SUV for your needs sometime soon.
More from Victory Mitsubishi
Get behind the wheel of a 2020 Mitsubishi Outlander and see for yourself the power and performance that the Outlander offers Mount Vernon, drivers. The latest safety features and interior technology are some of the benefits of choosing the Mitsubishi Outlander specs. Don't wait to buy the vehicle you want at a price you'll love; our…

The Mitsubishi Outlander is stylish, spacious, and feature-packed. But just how safe and reliable is this new Mitsubishi compact SUV? If you've ever wondered how the new Outlander fares with regard to safety and reliability, we hope this piece will help you find the reliability scores and safety information you seek. Still have additional questions…

For Mount Vernon drivers looking for an SUV with a roomy cabin for a reasonable price, the Mitsubishi Outlander is a stand-out option. Sleekly styled and spacious, the new Mitsubishi Outlander is a 7 seater SUV. The Mitsubishi Outlander 3rd row seating isn't the only superior feature the interior of this SUV offers. Its advanced amenities…