Take Home a Pre-Owned 2015 Mercedes-Benz C-Class
The 2015 Mercedes-Benz C-Class is all about luxury. If you enjoy adding luxury into your everyday life, you don't want to pass up the opportunity to get behind the wheel of the 2015 C-Class or another used C-Class model. This vehicle offers stylish design elements, soothing interior comfort, and attractive performance abilities.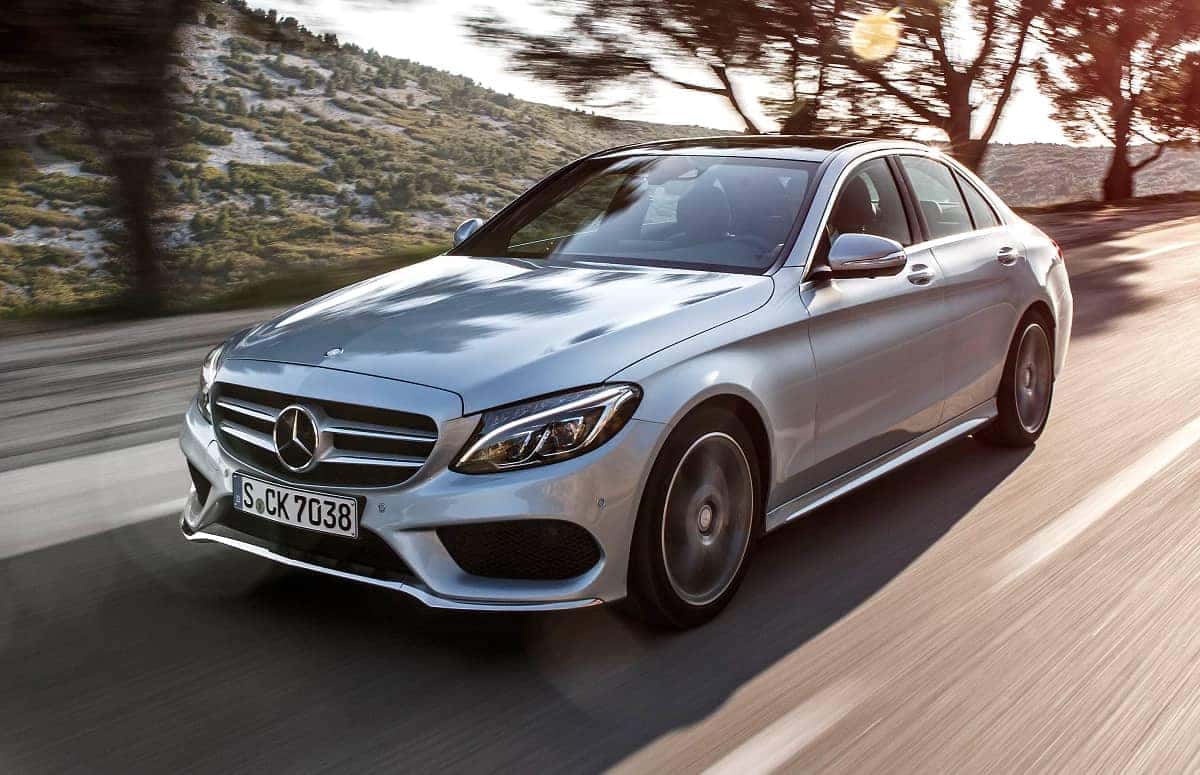 The 2015 Mercedes Benz C-Class has a bold front grille and sculpted profile lines that catch eyes and turn heads. The vehicle is also available in a more athletic Sport package if you're interested in bolder styling and extra flair. The exterior luxury is echoed into the cabin of the 2015 C-Class. The cabin has wood and aluminum finishes throughout, an elegant layout, and a de-cluttered dashboard that is easy for drivers to read when behind the wheel.
The 2015 Mercedes Benz C-Class comes standard with dual-zone climate control, keyless start, and a touchpad-operated multimedia interface. Upgrades the vehicle can come with include a rearview camera, a 14-way power driver's seat, the Burmester audio system, and more. You can even find multicolor LED ambient lighting and ventilated seats in some Mercedes C-Class vehicles.
Under the hood of the 2015 C-Class, you will find a 2 liter, four-cylinder engine. You can also find the upgraded 3-liter V6 engine, the 4-liter bi-turbo V8 engine, or the 6.3-liter V8 engine. The 2 liter, four-cylinder engine that comes standard gets the job done, while the upgraded engines are capable of producing as much as 469 horsepower.
Don't miss out on your chance to become the proud owner of a 2015 Mercedes Benz C-Class. You can find this outstanding vehicle on our lot at Victory Mitsubishi. Our dealership is located at 4070 Boston Road in the Bronx, or you can call us for more information at (347) 708-8392.