Best Pizza in The Bronx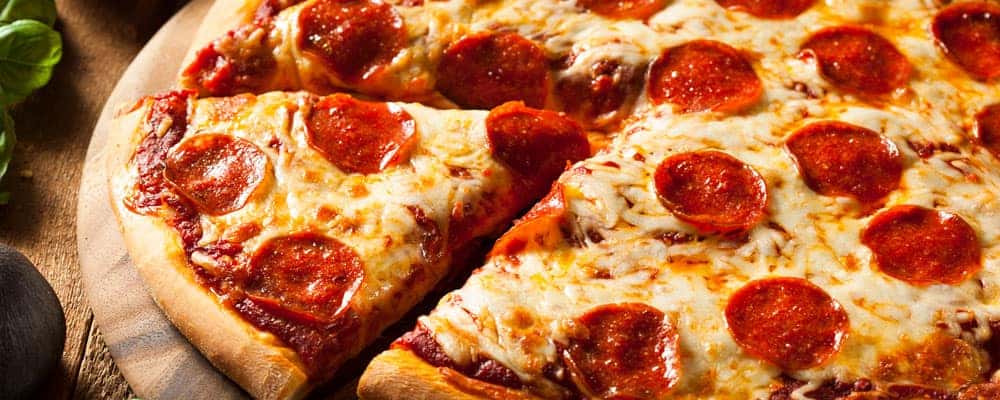 Looking for the right spot to grab a slice or a whole pie? There are many great pizza restaurants and Italian Restaurants in The Bronx for people in New York area serious about pizza. Check out the all the different spots for pizza The Bronx is buzzing about with the team at Victory Mitsubishi, your Mount Vernon dealership in The Bronx with a full lineup of new Mitsubishi cars—including Mitsubishi electric cars.
Louie & Ernie's Pizza
Louie & Ernie's has been serving up classic New York-style pizza slices in The Bronx since 1959, and the tradition continues to this date at this spot's traditional counter-service pizzeria. Since the 1980s, brothers John and Cosimo have been running the joint, but it retains its original vibe and delicious pizza.
Location: 1300 Crosby Avenue, The Bronx, NY
Patricia's
Patricia's dishes out some of the most delicious wood-fired pizzas in the bronx, but that's not all you'll find in this comfortable brick establishment. Enjoy a wide range of delicious homemade pastas and an extensive wine list as well. Orders can be placed to go as well.
Location: 3883 E. Tremont Avenue, The Bronx, NY
Sam's Pizza
Maybe it's not the most famous or fanciest pizza joint in town, but for the regulars who know Sam's Pizza, this spot is a Bronx treasure. This unassuming little eatery offers a delicious lineup of traditional New York pizzas long with Italian subs, pasta dishes, and salads.
Location: 232 W. 231st Street, The Bronx, NY
Emilio's of Morris Park
Located in the heart of Morris Park's Little Italy, Emilio's offers a broad range of fresh-to-order pizza as well as calzones, specialty rolls, and pastas—all made with the freshest ingredients.
Location: 1051 Morris Park Avenue, The Bronx, NY
Find The Best Restaurants in The Bronx
Follow the team at Victory Mitsubishi to find other great restaurants in the Bronx or places to eat in Mount Vernon, a guide to the Bronx Museum of the Arts, and more. Find out why to shop with Victory Mitsubishi, too, and then come see us near Mount Vernon at 4070 Boston Road in The Bronx, NY. Our door are open for sales seven days a week, and you can reach us online or call us at (718) 618-6292.